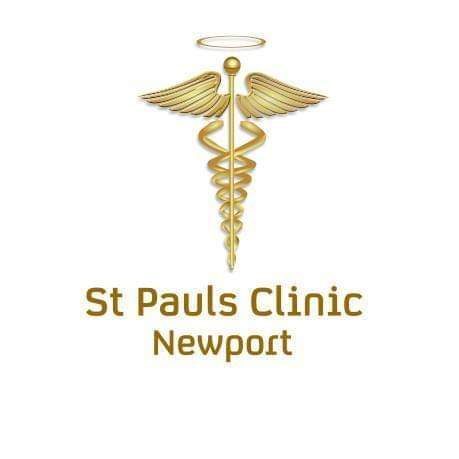 St Pauls Clinic
Palmyra Place, Newport, NP20 4EJ
Current time is 05:04 - Sorry, we're currently closed. Please call NHS 111
Telephone: 01633 266140
Fax: We no longer use a fax machine.
patient.support.w93039@wales.nhs.uk
Latest News (click title to open):
Non NHS Work – Private Work
Please read this document which will explain how our Private Services work. You can request services by completing the form at the bottom of the page or by email to patient.support.w93039@wales.nhs.uk
PRIVATE FEES
Why are fees charged?
The government's contract with GP's covers medical services to NHS patients. However, in recent years more and more organisations have been involving doctors in a wide range of non NHS work. This work is not funded by the government, so GP's have to charge a fee to cover their time and other expenses.
Surely the doctor is being paid anyway?
It is important to understand that many GP's are not employed by the NHS. They are self-employed and they have to cover the costs of everything from the limited NHS funds provided – staff wages, buildings, heating, lighting, etc – in the same way as any small business. The NHS covers costs for NHS work, but not for non-NHS work, the fees charged by GP's contribute towards keeping the surgery running.
Do GP's have to do non-NHS work for their patients?
With certain limited exceptions, GP's do not have to carry our non-NHS work. Many GP's however will always attempt to assist their patients and carry out this work.
Why does it sometimes take my GP a long time to complete my form/letter?
Time spent completing forms & preparing reports takes the GP away from the medical care of patients which will always have top priority. GPs have an ever increasing workload of forms which must be prioritised against offering appointments and other urgent administration. We aim to complete non-NHS work within two to six weeks of receipt of request.
I only need the GP's signature – what's the problem?
When a GP signs a certificate, completes a report or writes a letter it is a condition of remaining on the medical register (which allows them to practice as a doctor), that they only sign what they know to be true. In order to complete even the simplest of forms, the doctor may have to check a patient's entire medical record.
​
FEES FOR PRIVATE (NON NHS) SERVICES
Simple forms and certificates – no examination
Proof of registration                                                                £10
University Letter                                                                     £25
Passport Form/Photograph                                                      £25
​
Private Sick Note                                                                      £35
​Fit to attend School Letter                                                        £35
​Private Health Insurance Claim Form                                      £50
​School Fees Insurance Claim Form                                        £50
​Sickness or Accident Insurance Benefit                                  £42
​Shotgun Licence                                                                      £50
Seat Belt Exemption Letter                                                      £50
Fitness for Health Club Letter                                                  £30
Fitness to Travel                                                                      £50
Written Reports – without examination (For registered patients only. £30 surcharge for non-patients)
​Full Medical report (For any authority request)                     £104
​
​Written Reports with Medical Examination with Nurse/GP (For registered patients only, £30 surcharge for non-patients)
LGV/PCV or Taxi Driver Report                                              £140
Sports Medical                                                                        £140
Taxi Driver Report                                                                   £140
Pre-Employment Medical                                                       £140
​
Travel Clinic (Not available on NHS) Fee to be taken at time of booking appointment – to cover vaccines bought in especially.
Initial Consultation and general advice + Typhoid, polio, diptheria, tetanus and Hep A vaccination (Patients only)                                                                                £Nil
Private Prescription fee (Non NHS Travel Drugs)                       £15
Hepatitis B (£40 each) or for a course of 3                                  £120
Other Vaccination for travel abroad (Plus vaccine cost)             £40
All fees payable in advance
Private Work Request
Please fill in this form for ANY private work request